We are governed by a single leadership board that meets monthly to oversee the governance of missional priorities of the church. The Leadership Board is responsible for the church's faithfulness to the Great Commission, aligning church resources to the mission and vision, creating accountable systems and processes, and focusing on the areas of stewardship, strategic alignment, generative future-focus, and accountable leader. The Leadership Board is nominated by the Nominations Committee annually at the Charge Conference. The Leadership Board oversees the Pastor. The Pastor provides oversight and management of the ministry teams and staff.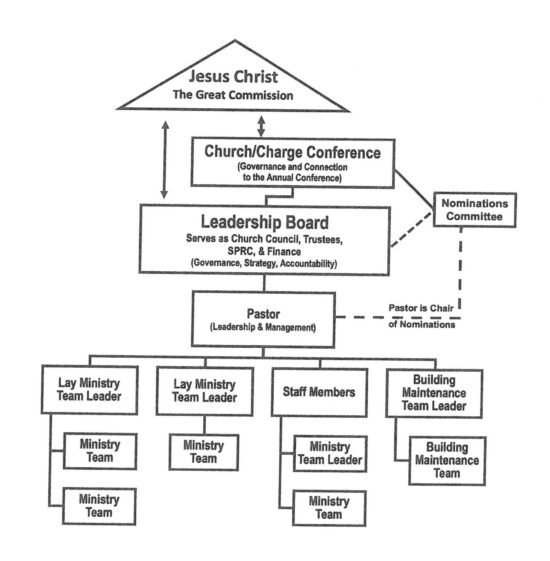 2023 Board Meeting Schedule & Highlights
The Leadership Board meets on the 4th Wednesday at 6:00 pm in the SERVE Center. 2023 Meeting dates are listed below.  Board meeting highlights are linked to the date after the meeting.
January 14, 2023 – Board Orientation
January 25, 2023
February 15, 2023
March 22, 2023
April 26, 2023
May 24, 2023
June 28, 2023
July 26, 2023
August 23, 2023
September 27, 2023
October 25, 2023
November 15, 2023
December 20, 2023